Fuel Density Meter FD-5110
New
Fuel Density Meter FD-5110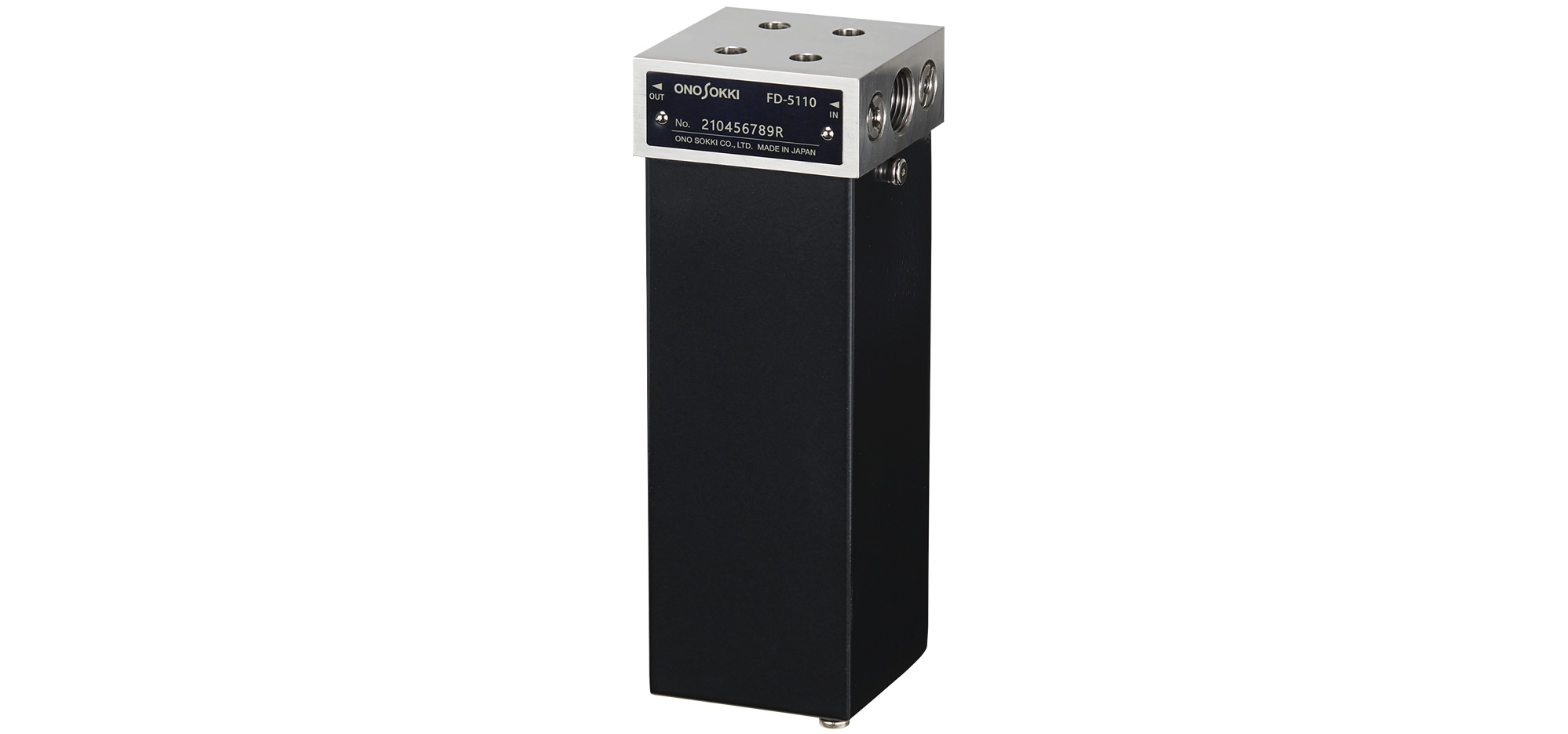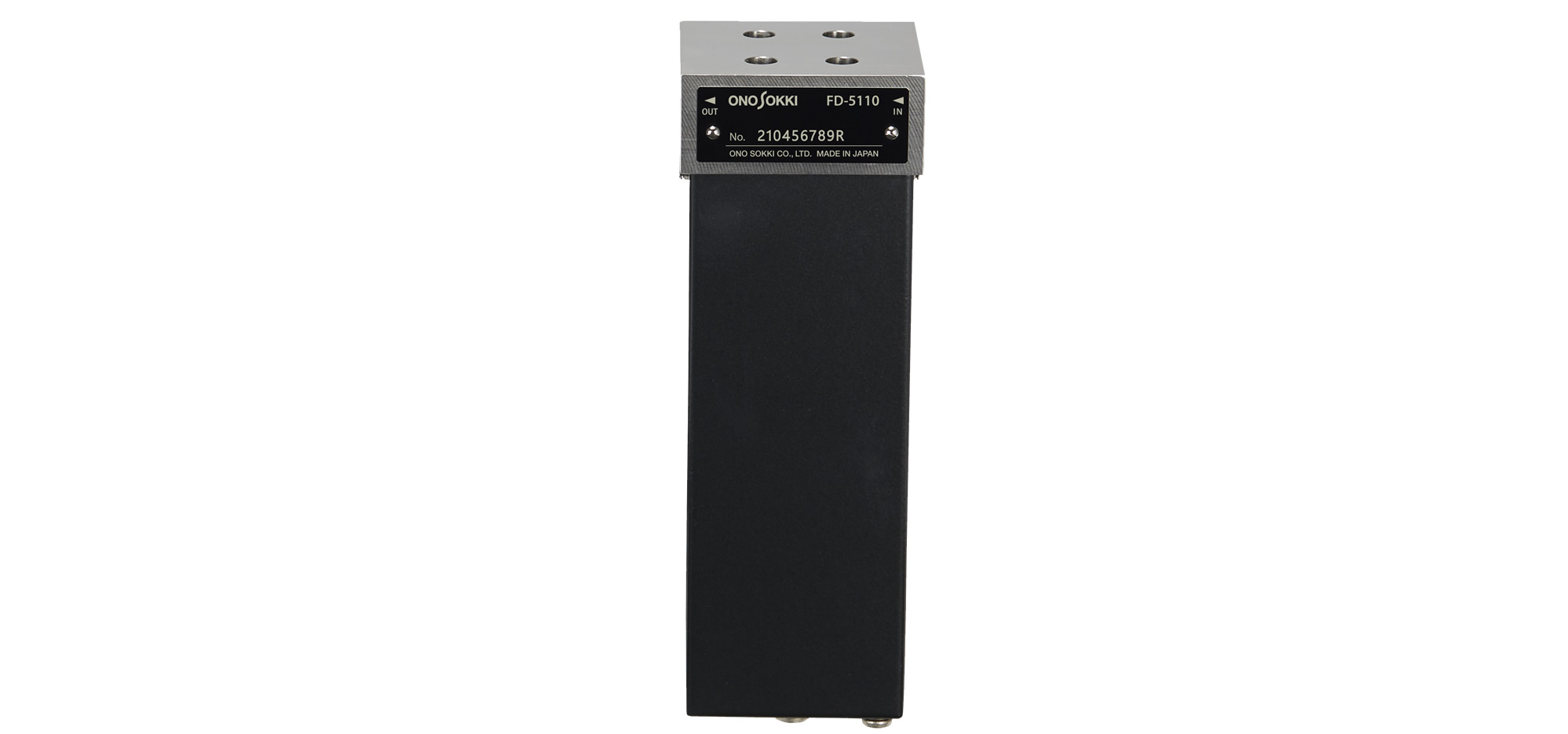 Achieves high accurate mass flow measurement with a new fuel density meter and volumetric flow detector
By connecting with the FM-3100 Digital Flow Meter, the FD-5110 Fuel Density Meter can measure temperature and density data in real time. In addition, the FP series Volumetric Flow Detectors with wide range ability and the FD-5110 are the best choice for achieving the accurate mass flow measurement.
---
Features
1.Achieves low pressure loss and high accuracy in small flow rate
With the use of the FP series volumetric flow detector, the pressure loss of 20 kPa or less (at 60 L/h) is achieved. The detector can be installed with the minimum pressure fluctuations of the flow path. Compared to the FZ-2200A, the measurement accuracy in the low flow range is improved. Thus, it is ideal for starting test.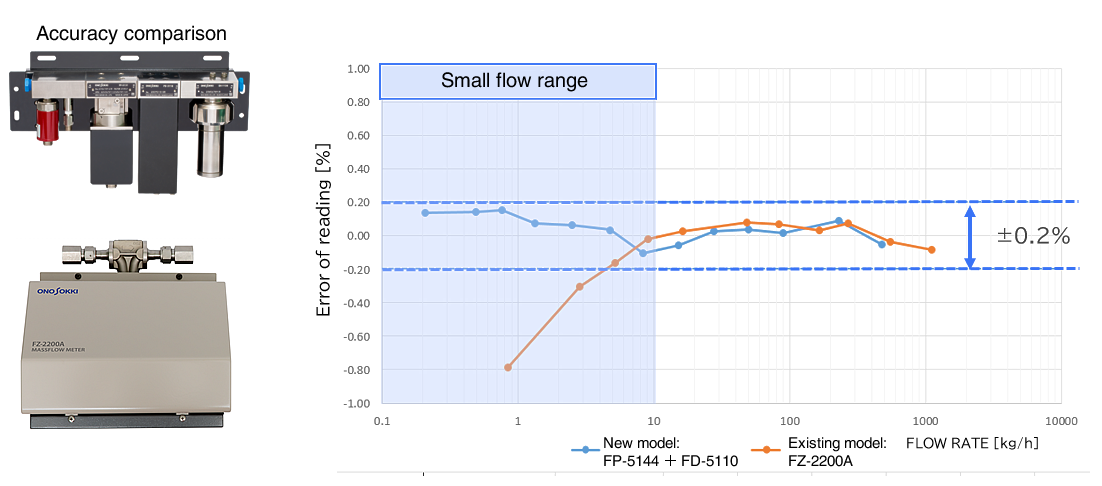 2.Compact and light weight system
Compact and space-saving design. (50 % size reduction compared to the existing model.)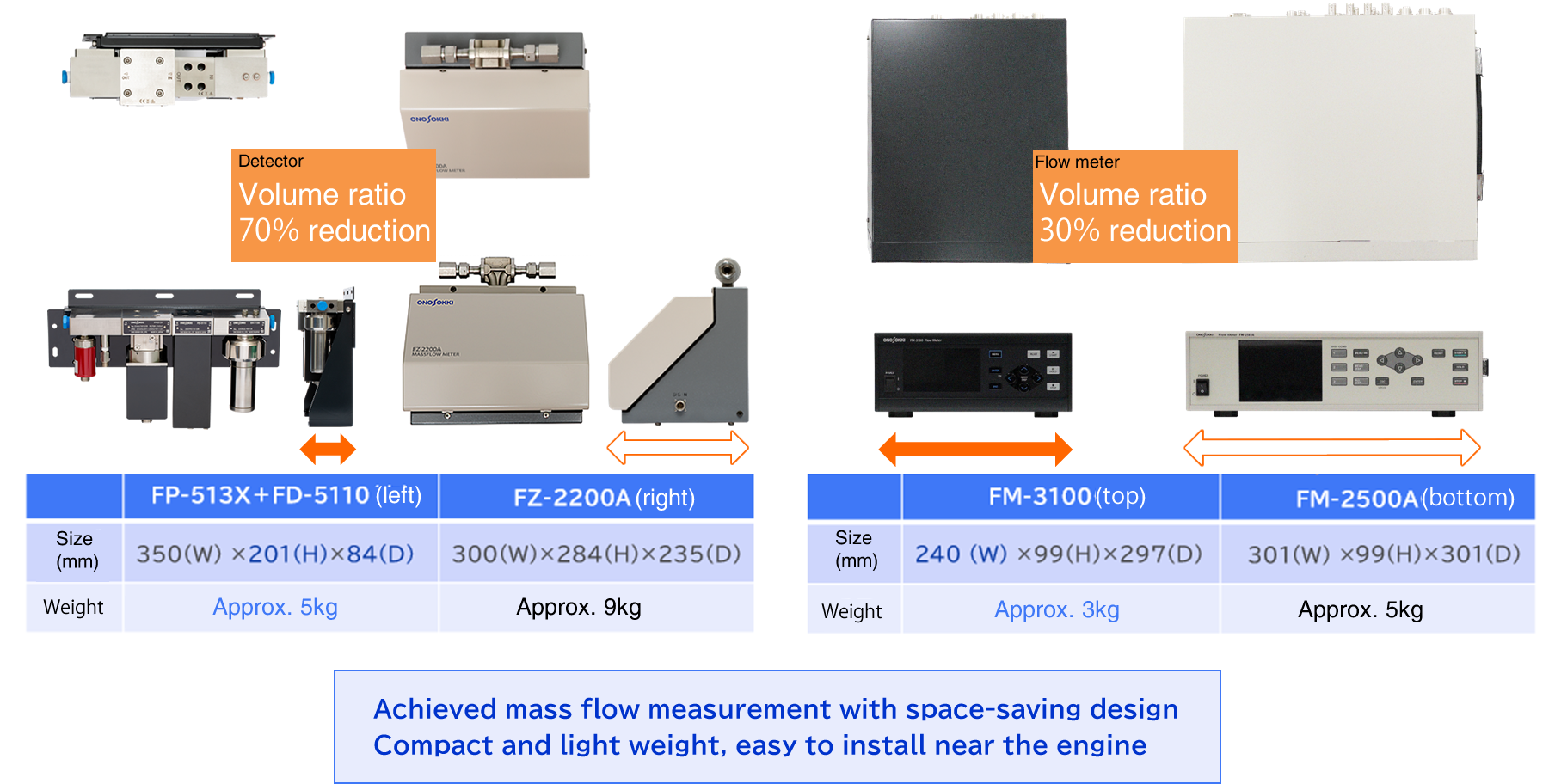 3.Applicable to various volumetric flow detectors
Achieve various mass flow measurements selecting a volumetric flow detector from small to large flow.

4.Makes the procedures in mode and performance tests simple
Depending on the area and installation location, various factors such as fuel type and density are varied. Ono Sokki's mass flow measurement system does not require the troublesome density data input etc. with real-time density measurement and mass conversion.

System configuration
In combination with the FP-5000 series Volumetric Flow Detector

Specifications
Measurement items
Density, temperature
Usable liquid
Gasoline/ kerosene/ diesel oil/ heavy oil A/ engine oil/ common petroleum hydraulic oil/ methanol/ ethanol/ mixture of alcohol and gasoline/ brake oil, etc.
Measurement range
0.5000 to 2.0000 g/cm 3
Minimum resolution
0.0001 g/cm3
Measurement accuracy
Density
Temperature 
±0.0010 g/cm3(Light oil, Cleansol HS at 20 ℃)
±0.1 ℃
Operating temperature range
+10 to+65 ℃ (liquid temperature)
−10 to+50 ℃ (ambient temperature)
Dimension
60 × 60 × 176 mm
Weight
約1.5 kg
Power
DC5 V 60 mA (supplied by FM-3100)
Conforming standard
EMC Directive 2014/30/EU Standard EN61326-1 ClassA Group1
RoHS Directive 2011/65/EU Standard EN50581
Inlet/outlet port
Rc 3/8
Accessory
Instruction manual
Cable
Optional FD-0011(5 m), FD-0012(10 m), FD-0013(15 m)
Applicable flow meter
Digital flow meter FM-3100 / FM-0311
Option
| model | name | |
| --- | --- | --- |
| EH-0711 | Mounting fixture | For FD-5110 |
| FD-0011 | Density signal cable 5 m | For connecting with FM-3100(FM-0311) |
| FD-0012 | Density signal cable 10 m | For connecting with FM-3100(FM-0311) |
| FD-0013 | Density signal cable 15 m | For connecting with FM-3100(FM-0311) |
Lsat update:2021/09/15