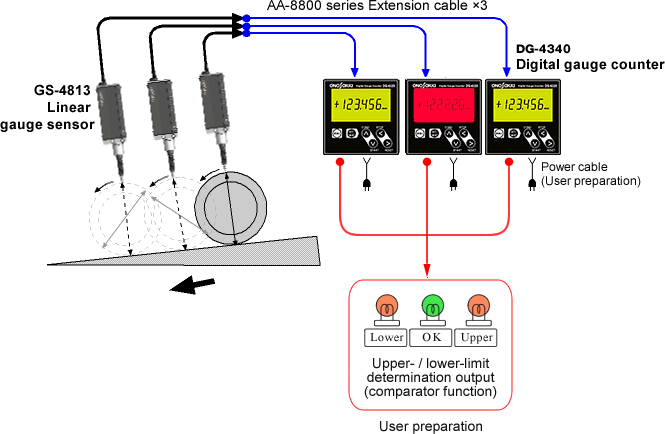 This example shows how to measure the deformation of bearing case after quenching treatment on the production line, and decide to be OK if the value is within an acceptable one.

In this example, bearing case falls off the slope with its own weight and hits the checking stage. And then each different position of diameter is measured one after the other with three linear gauge sensors which are set up in the line as above the checking stage. Finally, it decides OK if all of the three measured values are within acceptable values.

The DG-4340 digital gauge counter can display the measurement result visually. When the measured value against the setting value is either "Lower" or "Upper", the backlight of LCD changes into red color.