There are 3 types of license selection. Please select according to your purpose or operation environment.
O-Solution License type
License
Standalone
Network (Keyless)
USB Key (for a fee)
Sales type
Permanent license
Subscription*
Permanent license
Subscription*
Trial version
Available
Not available
Not available
* Subscription services are only available in Japan.
1.Standalone
Overview
License is authenticated to a specific PC.

· Node-locked licensing method
· The license can only be used on an authenticated PC.
· It can also be used in an environment without network
· You may transfer the license to another PC by revoking it.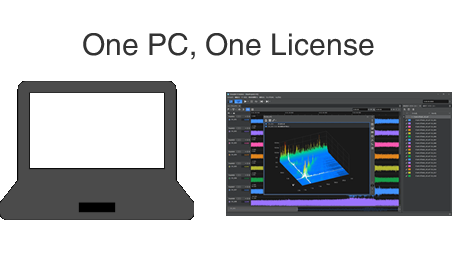 2.Network
Overview
Licenses are managed on the server PC. You can use it on multiple PCs, up to the number of authorized licenses.

· Floating licensing method
· Authenticate the license to the server PC and distribute the licenses to multiple clients (users).
· It can also be used in an environment without network by activating commuter license.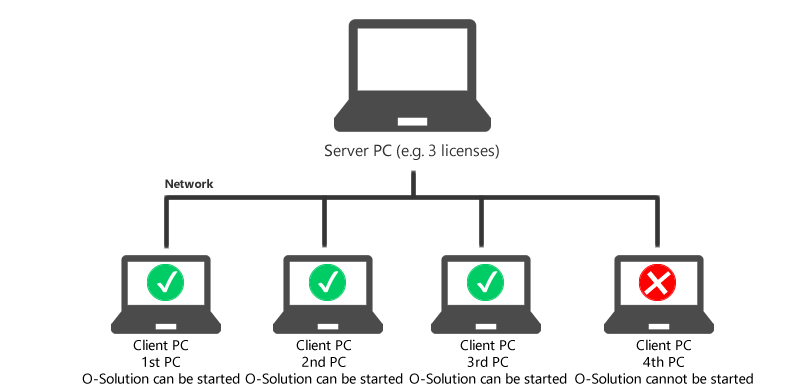 3.USB key
Overview
License is managed by a USB license key.

· Authenticate with USB license key and license file.
· You may use it on another PC by just inserting the USB license key.